Do you ever look at other photographers and wonder "how on earth did they get that shot?"
Does any of this sound familiar?...
Getting the best gear possible but still not capturing great photos. You finally invested your hard earned money into better or maybe even "pro" level gear but you are still unhappy and disappointed with your photos.
Watching tons of videos but still not getting good results? You watched a ton of good content on how to take this or that kind of photo but for some reason, your shots are never as good or never as sharp. Something is always missing.

Unsure about why your photos are not as good as you imagined. You had a great idea in mind and you tried hard to apply it, but somehow the result is 100 miles from what you imagined.
Baffled by photographers that manage to capture beautiful photos anywhere. You tried to go to the same spot as other photographers but none of your shots looked good enough for you. They looked more like random snaps compared to great photos.
Losing motivation to shoot. You had a burst of motivation when you first got your new camera, but your gear became too complicated or everything around you seems boring or uninspiring.
Did you raise you hand to any (or all) of the above? Good. You are SO in the right spot!
Nothing changes until YOU decide to.
The day you REALLY want to take your photography to the next level YOU will make it happen! But for that to happen YOU need to do something DIFFERENT than what you have done so far.
You can make it happen, you have it in you. Imagine if…
… You could capture photos you were proud to show others.
… You could visualize and see great photos anywhere you went.
… You could take photos you loved no matter what gear you have.
… You could perfectly understand the ins and outs of your camera.
… You could be inspired by ANY location, even your old and boring places.
How would you feel?
Get this, you can achieve all of this by simply training yourself to see and capture differently.

Let me introduce you to my method, the Pierre T. Lambert 30 Day Adventure to Great Photos.
Discover the method I have developed after years of learning and practicing as a pro. I deconstructed the way I managed to teach myself photography fast and rebuilt the most important elements into my method that takes you from random snaps to great photos in just 30 days. Quick warning, it's unconventional compared to everything you've seen before but will get the results in a fun and surprising way!
If you accept to, I will take you on an adventure.
An adventure that will change the way you see the world around you.
An adventure that will make your camera your best friend.
An adventure that will take your photography to the next level.
I truly wish I had this method from DAY 1.
Let me take you back to what my photography and life looked like before I committed to taking it to the next level.
I used to look at photos in travel magazines such as NatGeo and dream of capturing the same images for myself. I traveled quite a bit for work so I would go to some amazing destinations. I would "take photos" with my DSLR but still come home with thousands of random shots. I didn't understand what I was doing wrong. After all, I had a "good" DSLR and was in the most beautiful places in the world!
How did other photographers take GREAT photos in the same locations so easily?!
So I changed my strategy. I committed to becoming a really good photographer. Guess what happened?
Suddenly everything around me looked different (yes just like in the Matrix!). I would notice things I never paid attention to. My ability to visualize, see, and capture good photos went through the roof!
My friends and family started asking for prints of my photography. People ask how I got the shots. My photography was featured in magazines. I even started getting paid to shoot.
Today after 5 years, I'm a full-time photographer traveling to some of the most beautiful places around the world while shooting for myself and my clients.
What's included in the 30 Day Adventure, you ask?
Over 30 easy-to-follow lessons and daily challenges that will teach you my consolidated knowledge on how to take great photos. Here's a preview:
Week 1: The Big Bang - we will begin with setting the foundation for all great photography. Here you will learn how to visualize and see like a photographer through exercises WITHOUT your camera. (I told you this would be unconventional!)
Week 2: The Evolution - we will put into practice the foundation we learned in week one. I'll be challenging you to capture specific elements in order to train your eye to really see and visualize like a photographer.
Week 3: The Dip - this is the hardest week but don't be scared! We will learn how to use your most important tool. Everything that confused you about your camera will suddenly make sense. Your camera will become your best friend while you learn how to use it in order to make you vision a reality.
Week 4: The Rebirth - the ultimate week. We will bring everything you learned into one rebirth as a great photographer. This week is full of creative exercises and will help you put together all the elements you learned in order to take great photos.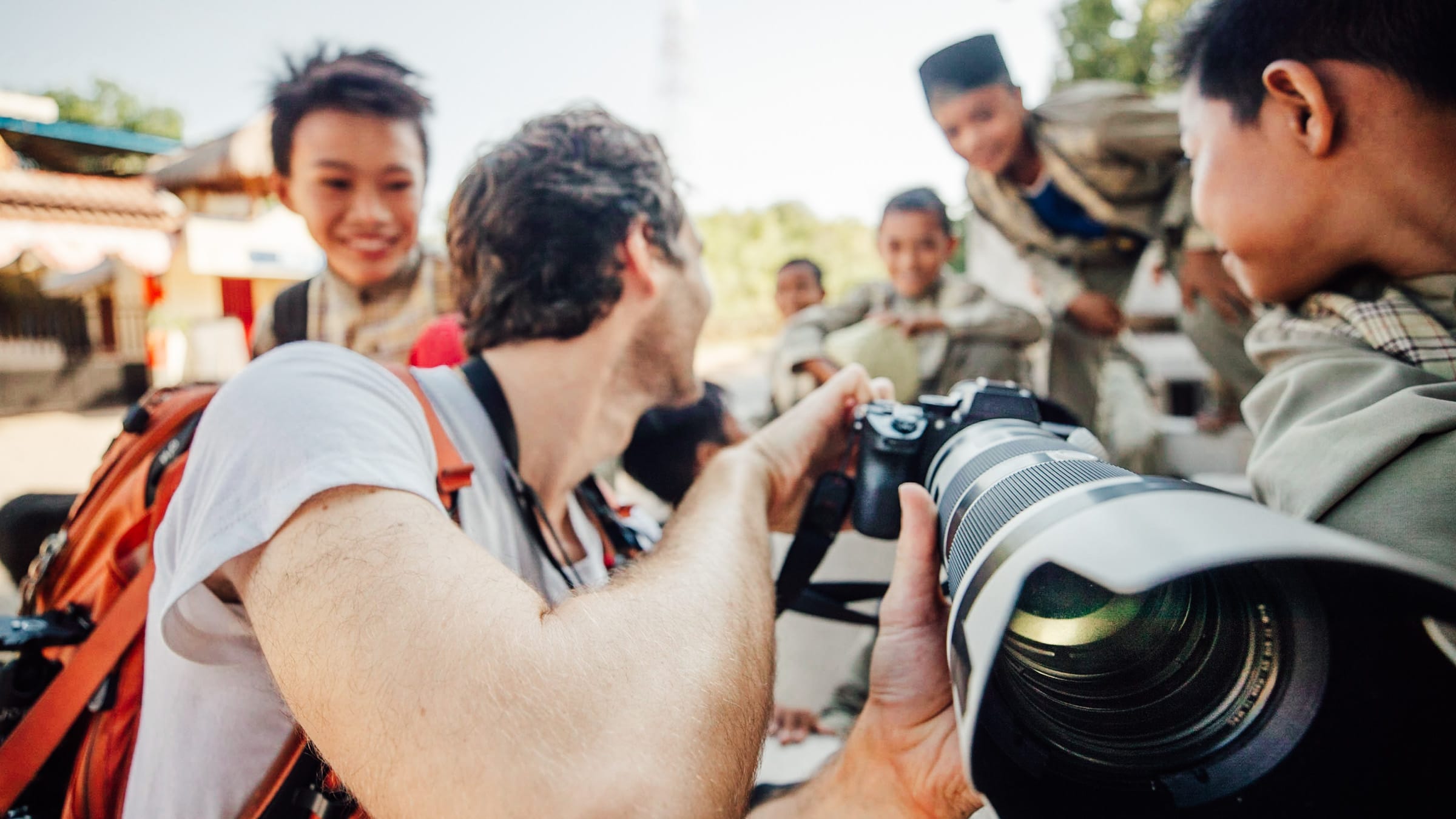 Bonuses?! Yes!
Bonus #1 - Mentoring & Private Community
I will be your personal mentor through the 30-Day program. You will get personal feedback through the private Facebook group and the course comments section. The private Facebook group is a community made with hundreds of other participants to share your progress, ask questions and participate in live Q&A.
Bonus #2 - My Settings Cheat Sheets for different types of photography (only available with this course)
All of my cheat sheets to cover settings for various types of photography like night photography, daytime street photography, night time street photography, and landscape photography.
Bonus #3 - Three of my best Presets for Lightroom (only available with this course)
Editing is a tough beast, and that's why I will save you time by giving to you 3 of my best, most versatile presets for Lightroom to make your images pop in just one click.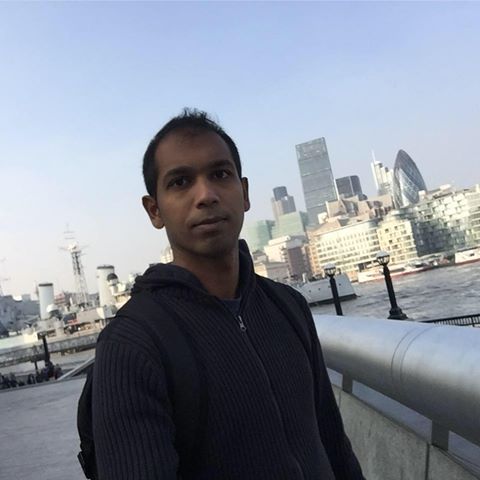 COURSE STUDENT REVIEWS:
"Great photos are taken way before just pressing that button. The 30 Day Adventure to Great Photos helped me unlock that visualisation process. The course is fun all along and I noticed improvement day in day out and still improving. The difference between the photos I used to take and now is simply amazing. P.S if you are about to buy a camera or lenses just don't hurry and wait for week 3, there's some excellent advice to consider."
- Ashwin Ramnawaj, Season 1 alumni.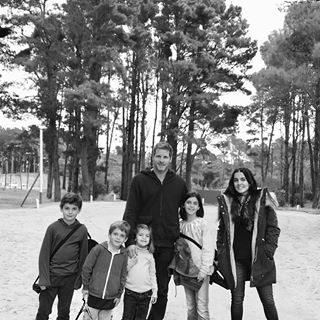 "It changed the way I see photography"
- Pilar O., Season 3 alumni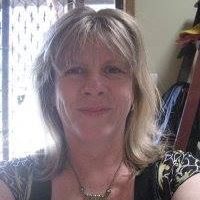 "I'm yet to finish watching the day 30 videos and edit more photos, but wow! 30 days gone like that! This has given me so much to think about and provided plenty of inspiration to get out as much as possible and take photos! So inspired also by everyone in the group contributing their photos and comments......I feel like we should be having an end of course meet and greet at the pub! Thanks Pierre and....Cheers!"

- Sheila Gatehouse, Season 1 alumni.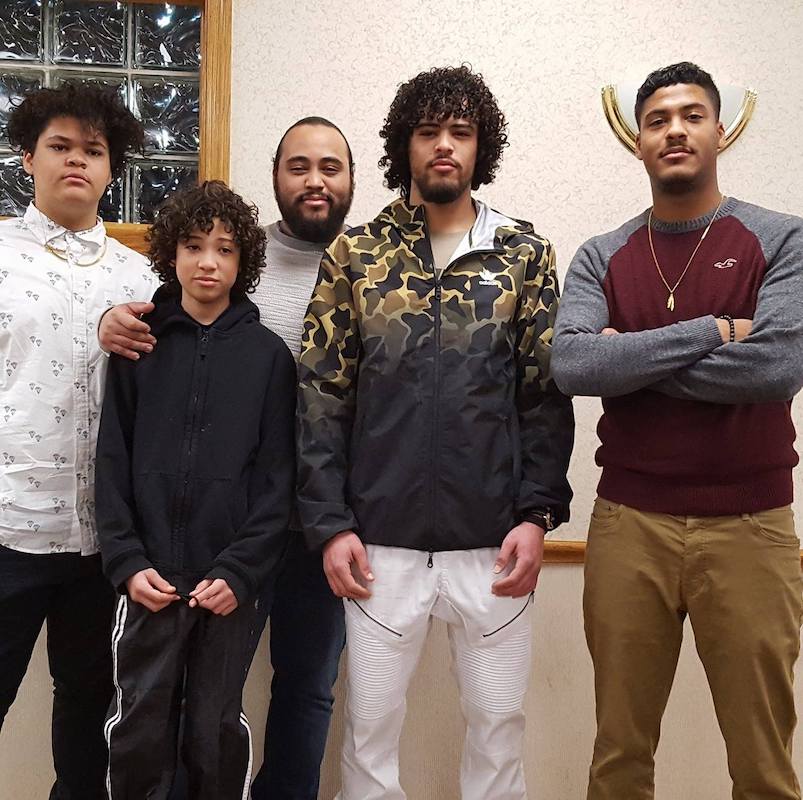 "I have learned a lot even about myself and I'm sad that the adventure is over. I looked to every day for the next adventure I couldn't wait... Thank you for an amazing adventure Pierre... your the best!"
- Amy Sue, Season 2 alumni
Now who is this guy behind the Pierre T. Lambert Method?!
In case you didn't find my method through my YouTube channel or Instagram, let me introduce myself.
Good morning! I'm Pierre T. Lambert, a travel & adventure photographer & YouTuber. But wait it wasn't always like that.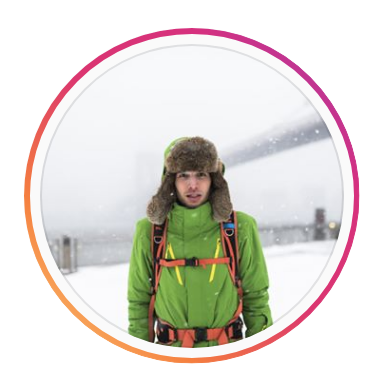 I followed the traditional path, tried to get good grades at school, got a good degree and got a 9-5 as an engineer after university. Although I was able to travel to some pretty cool places through work, something was still missing in my life. One day while on a boat off the coast of Africa, I decided to change my path and pursue my longtime passion for photography.
Although I knew nothing about it at first, I thought myself everything I needed to know and landed my first paying clients in just 4 months. Fast forward to a few months later and I became a portrait photographer shooting couples in Paris. I recently set off for another adventure, this time as a travel photographer shooting around the world for myself and clients.
Who is the Pierre T. Lambert method for?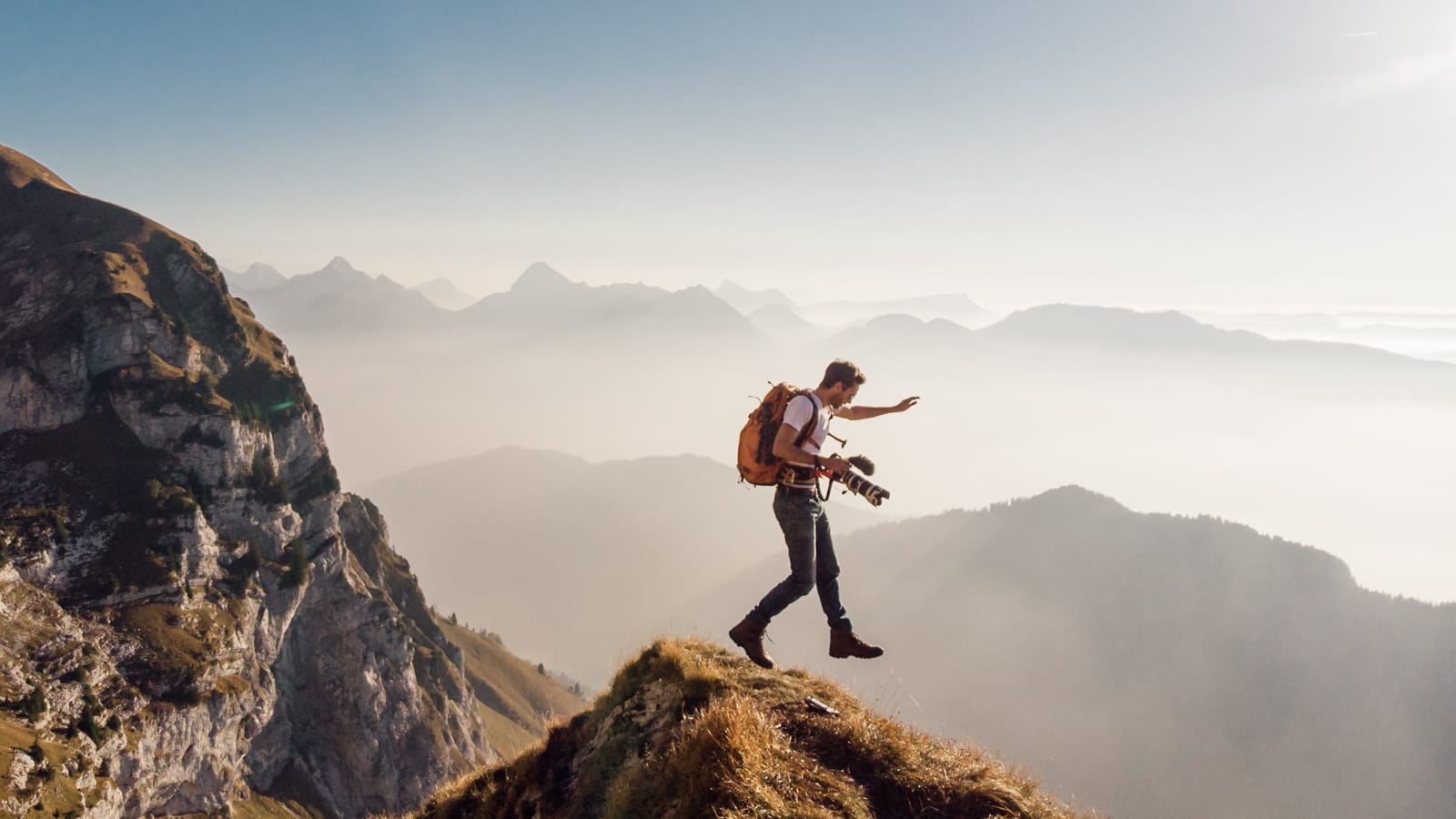 Beginner AND Intermediate photographers. If you want to get your skills to the next level this is for you. Whether you are beginning or already know how to use your camera, the daily challenges will push your creativity. If you think you can improve your understanding of light, composition and story telling this will be great for you.
People who want to be proud of their work. Photography is very personal. This method is for people who love to capture photos and want to be proud of showing their work to others.
People who want to push their creativity. You will discover the world that surrounds you in a different way which will cause you to visualize and act differently. If you like being challenged and stepping out of your comfort zone, THIS IS FOR YOU.
Busy humans. This method was built to integrate with a full-time working schedule, with kids and other obligations. All the challenges and lessons can be completed even if you're on a president's schedule. Good news, even after it has ended you will still have access!
Who is this method NOT for?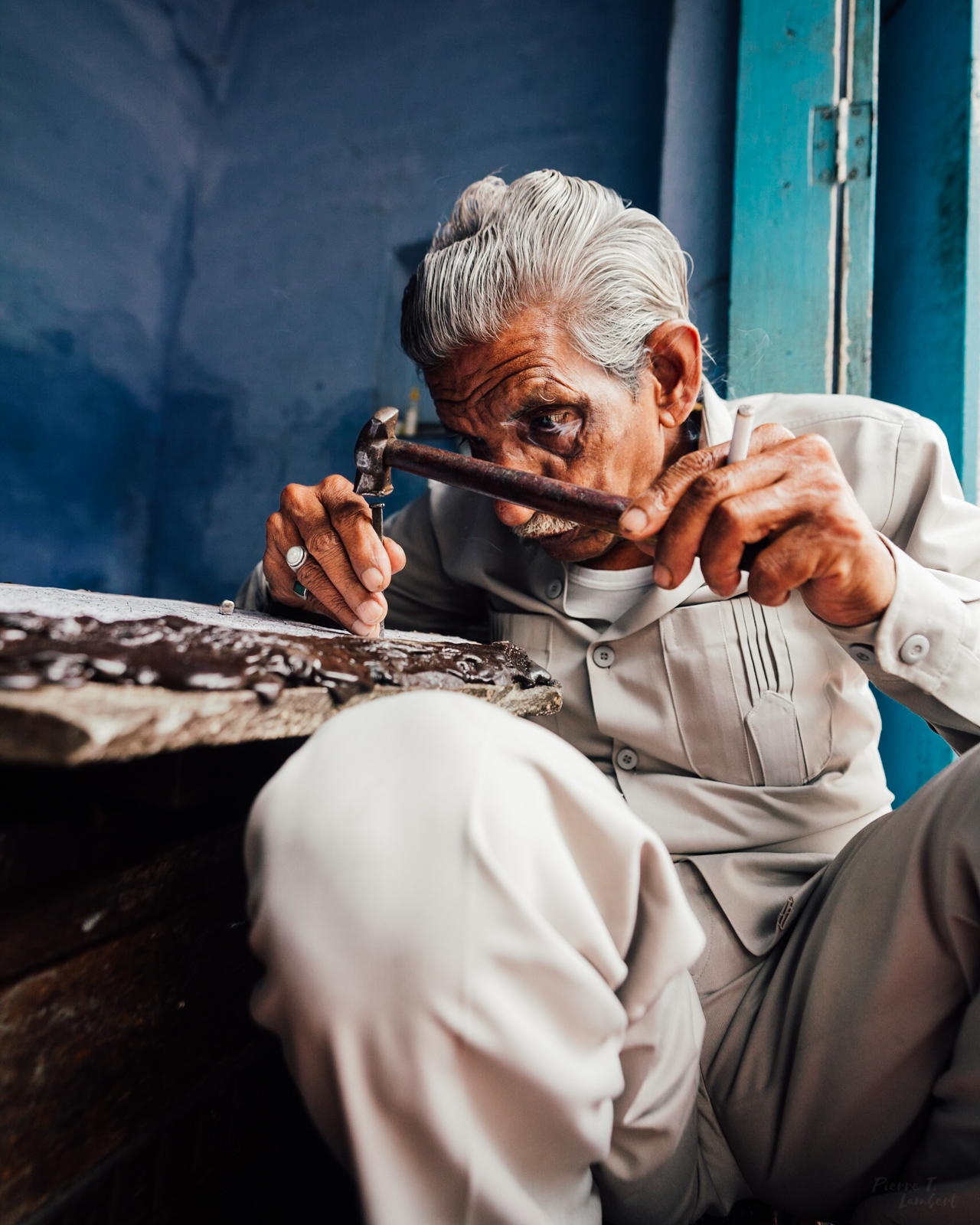 People who are not willing to put in the work. Sorry to break it to you but if you think you're going to get instant results the moment after enrolling in this class, this is NOT for you. You will need to put in some effort and complete the daily challenges.
People who think they are already good. Go out and shoot if you're already good ;)
The Pierre T. Lambert Method combines Pierre's very best strategies to becoming a better photographer fast in a full-proof system that works. Your satisfaction is important to us, which is why we offer a 30-day refund period for all of our programs - guaranteed.
Frequently Asked Questions
When does the course start and finish?
The season 4 of this program starts whenever you want once you've enrolled. You can take it at your own pace or follow the 30 days, day-by-day from when you join. You have lifetime access and can revisit any lesson any time. I'm adding new content monthly as well. If you're in a rush and need access to everything right now just email me but keep in my the best results are achieved when following the method daily..
How long do I have access to the course?
How does lifetime access sound? After enrolling, you have unlimited access to this course for as long as you like - across any and all devices you own.
What if I am unhappy with the course?
I'd never want you to be unhappy! I will offer you a refund within the first 30 days if you don't feel like you got your money's worth out of the course. I highly doubt this will be the case, as you'll have pushed your creativity and will be taking way better photos after completing this course. In order to request a refund, you must have completed all of the lessons and taken action, because nothing I teach in this course will work without you acting on the information.
There are millions of online courses on photography, how is yours different?
I love that question because that's the reason I never wanted to do online courses. Let's face it, 99% are all repeated information about technicalities and using your camera in manual. The Pierre T. Lambert method is a step-by-step, day-by-day method for taking better photos. It's actionable, progressive and unconventional. Let me warn you, the first weeks will shock you by how different this course is from anything else out there. What I teach you is how to visualize, see and capture better photos, and this day-by-day. I deconstructed how I learned fast and rebuilt it into a step-by-step actionable method.
Could I just find all this for free online?
You can find just about anything online these days, but does that mean it's actually valuable and actionable? No! Let's be honest here, I drop a ton of free valuable information on my YouTube channel that has over 70,000 subscribers but the reason I created that method is because there is a BIG difference between watching and PROGRESSING. It's like working out, you can watch videos on 6 packs all day it still doesn't mean you're going to get any. This method blends the learning with the practice, it's broken down in 30 days, each day is laying a different foundation that is key for you to get to the next level. It's more than a course, it's an adventure!
Do I need to buy a new camera?
Absolutely not! The whole point of my method is to get you to visualize, see and capture great photos regardless of your gear. Expensive cameras have advantages but before you invest in gear it's important to invest in your skills. So whether you only have a phone, your grand mother's camera or the latest best camera on the market this method will work!
My question isn't listed. What should I do?
What languages are available?
The video language is English, subtitles are available in French upon request.
It's YOUR time to take GREAT photos!
If you want to take better photos anywhere, push your creativity and become a master at using any camera the Pierre T. Lambert Method is the step-by-step program you need to make it happen, fast.